Carter Caves State Park, Kentucky
Backpacking Workshop and Overnight Trip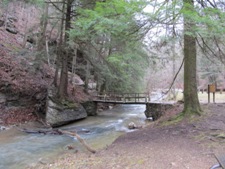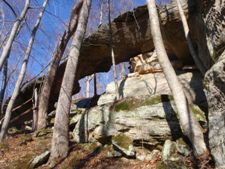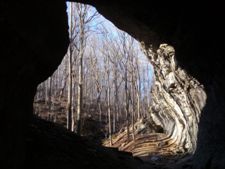 Backpacking Workshop and Overnight Trip
Skill: Level I
March 28 - 29, 2020
Carter Caves State Resort Park, Kentucky
Meets at 10:00 am.
Fee: $95.00 - Includes Saturday dinner.

Limit 14 participants. WORKSHOP FULL. Join the waiting list.
Want to be added the waiting list?
Contact:
Ready to learn about backpacking? This is a perfect opportunity!
Description:
This is a one night, backpacking trip for first time backpackers and beginning backpackers. It includes seven workshops on backpacking essentials that every backpacker should know. This trip is designed for those with little or no backpacking experience who have always wanted to try backpacking under the guidance of highly experienced backpackers. Experienced backpackers are welcome too! Share your tips and hints!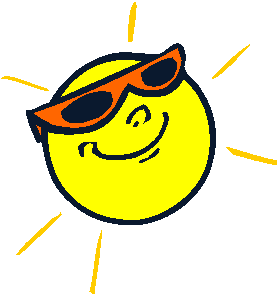 About Carter Caves:
The beautiful setting of Carter Caves State Resort Park is the ideal setting for this backpacking adventure. Nestled in the hills of Eastern Kentucky, Carter Caves is 2,000 acres of wooded hills rich in plants, animals and geologic formations both above and below ground. Carter Caves is home to over 30 miles of hiking trails and over a dozen caves. We have special permission from Carter Caves State Resort Park management to conduct this workshop and this is the only backpacking workshop held at Caves State Resort Park.
Park Web Site

The Plan:
On Saturday we will hike 4-5 miles at a slow to moderate pace over varied terrain which includes some steep hills and rugged trail to our campsite where we will spend the night. On Sunday morning we will hike ~2 miles back to our cars arriving before noon.
During this backpacking trip we will conduct seven short workshops and cover these topics:
Proper Backpack Fitting and Trekking Pole Adjustment
Bear Bagging - Hanging Your Food In A Tree
Backcountry Sanitation & Hygiene In The Woods
Fire Building
Backpacking Stoves & Cooking
Leave No Trace Principles
Packing Your Backpack & Gear Organization
What Is Included?
Your registration fee includes professional guides, all workshops, course material, any shuttle, camping, parking or permit fees, Saturday dinner and dessert around the campfire. Dinner will consist of sampling various backpacking food entrees. This is a great chance to check out different backpacking food choices and decide which you like best!
Not included:
Gear, meals, (except for Saturday dinner), snacks, transportation and optional guide gratuity.
Required Equipment:
Backpack
Tent
Sleeping Bag & Pad
Headlamp or Flashlight
Sitting Pad. Foam or Inflatable
Warm Clothes (warm hat, gloves & long underwear)
Rain Gear
Food: Saturday Lunch, Sunday Breakfast.
Personal medications: Aspirin, Ibuprofen, Antacids, Pepto-Bismol, Prescriptions (as needed).
A pair of trekking poles, hiking stick or staff is highly recommended!
Don't Have Backpacking Gear? Rent It For A Low Cost!
Rental Gear:
For only $45 you can rent a backpack, tent, sleeping bag and sleeping pad for the night. We have both two-person and one-person tents. People renting a two-person tent will be paired with someone who is renting gear also. Let us know your preference for a two-person or one-person tent and if you already have a tent mate selected. The gear will be distributed at start of the hike for you to carry. The rental gear is first come-first served and must be paid for in advance. Rental gear quantities are limited.
Choose the rental gear option from the PayPal drop down box below.
Your Guides: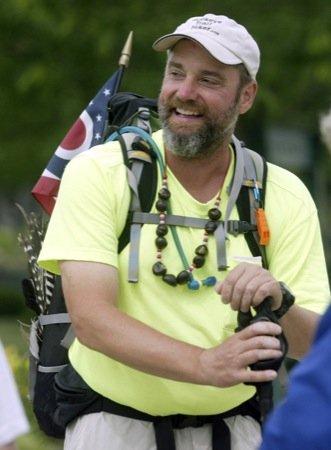 Andy "Captain Blue" Niekamp.
Andy Niekamp is the Chief Adventure Officer for Outdoor Adventure Connection, which specializes in backcountry adventures. Andy has backpacked over 16,000 miles including four end to end hikes of the Appalachian Trail and thru hikes of the Buckeye Trail, Ohio To Erie Trail, Florida Trail, Sheltowee Trace, Long Trail, Ozark Highlands Trail, Colorado Trail, Superior Hiking Trail, John Muir Trail and the Bartram Trail. Andy is founder and leader of the Dayton Hikers group, the largest outdoor recreation group in Dayton, Ohio, and a Leave No Trace Master Educator. Andy Niekamp grew up and lives in Dayton and has a passion for long distance hiking which he shares with others. Andy brings his wealth of backpacking experience and his passion for hiking to this program. He has two rules for his backpacking trips. Number 1: Be safe. Number 2: Have fun!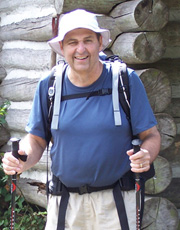 Glenn Roberts.
Glenn has been backpacking for 30 years, and still hasn't figured out whether he has 30 years of experience, or 1 year of experience 30 times. All of his backpacking has been in the eastern U.S., mostly in Ohio, Kentucky, and Indiana, with the occasional trip to the Appalachian Trail in Virginia and to Isle Royale National Park in Lake Superior. Many of Glenn's trips nowadays are long weekends, with the occasional week-long trip. He is a recreational backpacker; He goes out there to have fun, not to prove anything to anyone. Glenn has led youth trips, was a Scoutmaster and a volunteer for a troubled teens program. Glenn is a gearhead, so don't be afraid to ask him about gear and equipment. Glenn, who is in his mid-60s, provides insight and perspective for older hikers, whether they are just taking up backpacking or looking for ways to continue to participate. In his other life, Glenn is a CPA with Clark Schaefer Hackett. Glenn is a happily married, a proud grandfather, and a chess player. Glenn is the author of two popular articles:
How I Got This Way
and
Where Can I Backpack?
.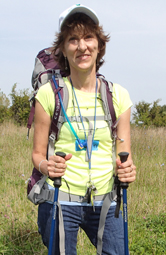 Karen "Tag Along" Power.
Karen began backpacking in 2014 after completing Outdoor Adventure Connection's backpacking workshop and overnight trip. Since then Karen has backpacked many times in many places including the Appalachian Trail, Foothills Trail, Sheltowee Trace, Twin Valley Trail, Red River Gorge, Big South Fork, Cumberland Gap, and the Florida Trail. She recently completed the Ohio's 1444-mile Buckeye Trail. She loves the "living in the moment" feeling of backpacking and being outdoors. Karen is a retired college professor, mother of three sons, grandmother to three and enjoys travelling. In her spare time she volunteers in Costa Rica helping sea turtles. Karen is trained in Wilderness First Aid and CPR/AED.
Here Is What They Say About Our Level 1 Workshops:
I went on the trip to the Appalachian Trail. Awesome time as usual with Lucy and Yvonne!
–
Joy W.
I liked the info about what to pack and how to pack it. This was the most helpful for me. I also learned about the wonders of trekking poles, which I now love.
–
Carri W.
Great group of people. You are so knowledgeable and great at sharing. Don't change anything. The trip was everything you said it would be.
–
Deb G.
I thought the guides were great! They were very helpful.
–
Megan M.
I loved what we did and where we stayed. Best guides I have ever met. Loved every minute. And they were so kind and patient teaching us stuff.
–
Tippi M.
I loved the 'can do' attitude, no matter the experience level of the client. They gave me a lot of confidence that no matter your experience level or physical fitness level, this can be done.
–
Traci B.
I was glad to finally see how much a 23 lb pack feels when hiking. It wasn't bad at all. The guides are very knowledgeable and enjoy sharing their experiences with others. Their personal touch with everything from breakfast to best practices was awesome!
–
Jill B.
Workshops were very good and spread throughout the weekend. I felt comfortable asking questions.
–
Candy A.
Andy did a great job of organizing and leading the trip and the companionship was top notch.
–
Anne B.
Guides were great. Perfect team that complemented each other perfectly. Very patient and addressed everyone's unique needs.
–
Toni M.
---
Operated on Kentucky State Park lands in Carter Caves State Resort Park with special permission.
---
Cancellation Policy:
Your workshop fee is fully refundable, less any PayPal fees, if you cancel 21 days in advance or if this event is cancelled or rescheduled.
Important:
All participants must complete an adventure application and sign a liability waiver.
Adventure Application PDF with fill-able form fields
or
Adventure Application PDF to download/print.
Application must be returned for your registration to be confirmed. Note: If you've attended one of our trips in the last 12 months we have an application on file for you.
Notes:
Minimum age is 18. No pets permitted. All of our trips are non-smoking. A recommended gear list, meeting location and trip details will be sent via email to registered participants.
I loved the caving and rapelling- really physically and mentally challenging ourselves. Kristy is such a calm moderator and speaker creating a trusting environment where we felt so accepted for who we are. This enabled everyone to share without fear or embarrassment of showing our emotions. I loved all the various activities with yoga in the mix to relax the body and mind. – Mary U.